Welcome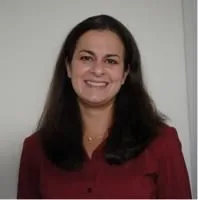 Welcome to my practice. I am a clinical and school certified psychologist with a private practice in Philadelphia. I specialize in school admissions testing, strength-based psychoeducational testing, parent consultation, and individual therapy. I work with children, adolescents, and adults and am currently accepting new clients.

I believe psychoeducational testing is about much more than just calculating a score. I use test results to better understand your or your child's learning profile, identifying both strengths and weaknesses. Together, we will develop a plan to maximize your or your child's potential and to find success in the classroom or professional setting. I have established relationships with public and private schools in the area, as well as colleges, and will consult with them to discuss recommendations and any appropriate accommodations.

My therapeutic style is rooted in developing strong relationships with my clients. I believe it is important that you feel comfortable with me, so that we can work through whatever obstacles you may face. Utilizing cognitive behavioral techniques, I help you explore the way in which your thoughts affect your feelings. Together, our goal will be to help you change those thoughts that negatively impact your functioning, helping you become happier and healthier.

Please explore the additional information available on this website for more information about the services I offer. I look forward to working with you.